At Further we are focused on providing customer-centric digital solutions, helping businesses grow through innovation. Since 2013, we've been providing our clients with the technology services they need to develop new products and overcome their transformation challenges.
Today, we're happy to announce that we've been named as a top provider of B2B services in 2022. According to Clutch, a B2B resource, we're among the leading software developers in Romania this year! Granted, it's a long list, but we're still proud to be featured along other names whose work we're admiring!
If you're confused how a hungarian company gets to be recognized as a leading company in Romania, let us share some info about our background. We work as a remote team, with the majority of the team based in the hungarian speaking territories of Romania, while the rest of the team is spread around Hungary.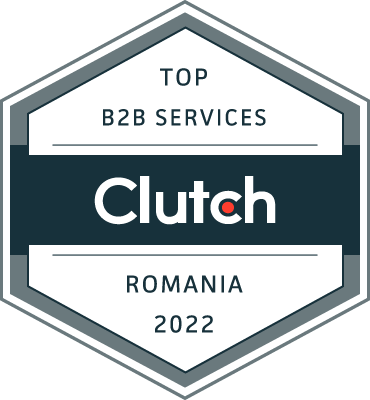 Clutch is a market research platform that enables businesses of all sizes to connect with the services they require to hit their objectives. Each year, Clutch highlights the top-performing service providers by industry and location, and we're honored to be on this year's list of leaders.
"Being recognized is always nice. Being recognized by Clutch, where we get a lot of our leads from is even better – just shows that all the effort we put into our projects brings actual value to our customers."
— Peter Illés, Founder of Further Digital Solutions
Take a look at what our partners are saying about our solutions through the B2B platform:
"Further is a "boutique agency", where the team can find the right solution as quick as it's possible, but they are always truly open to understand the clients' needs."
— Ferenc Fodor, Product & Business Dev. Head, Menedzser Praxis
"We took to our cliched roles with good humor and always have been open to learning from each other."
— Brian Dubb, Founder, centralized.me
Thank you so much to all of those who share their honest thoughts and feedback about our solutions. Be sure to read the full case studies for a comprehensive view of our projects.